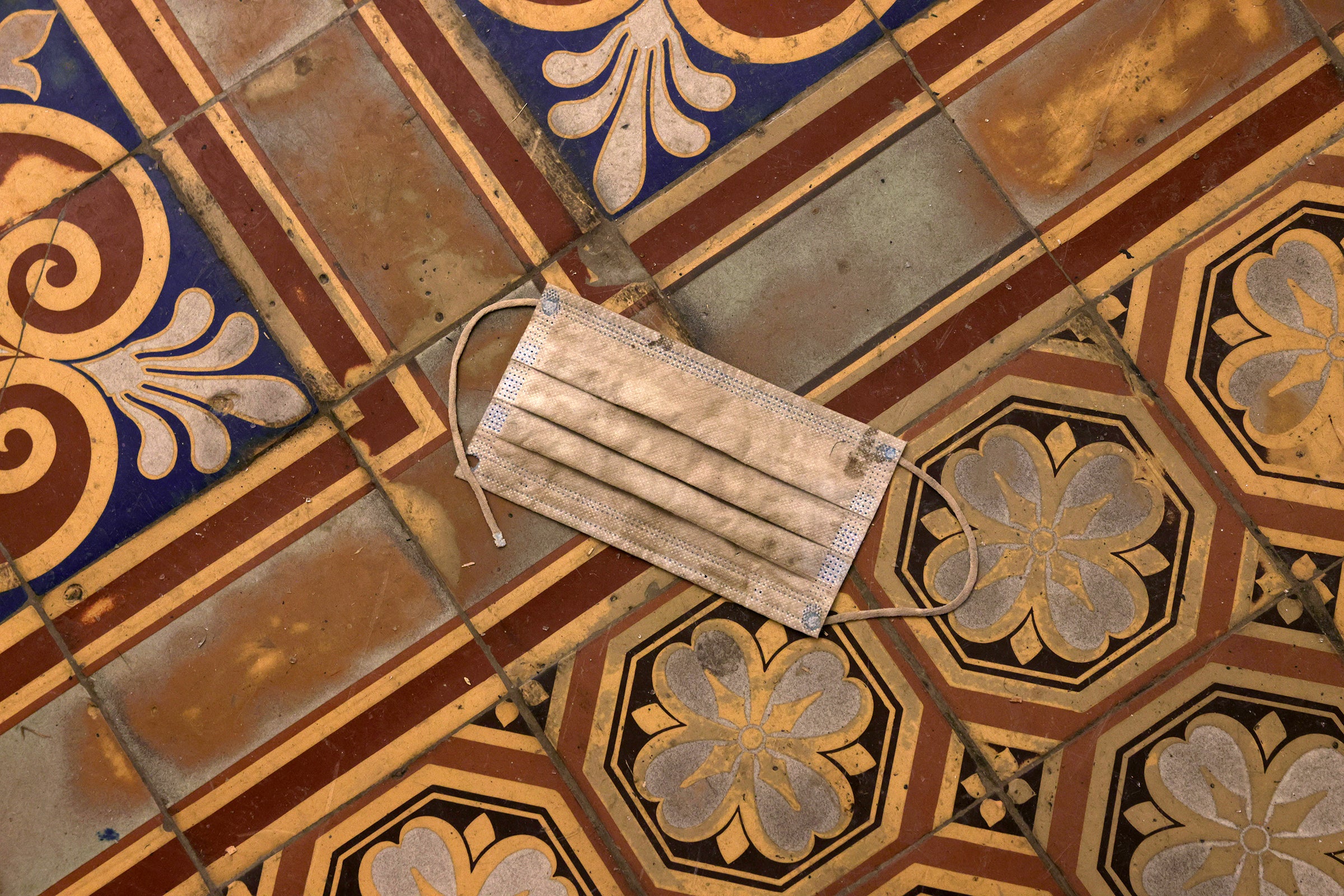 The items below are highlights from the free newsletter, "Smart, useful, science stuff about COVID-19." To receive newsletter issues daily in your inbox, sign up here.
Vaccine (and masking) lessons can be drawn from the reported SARS-CoV-2 infections among three members of Congress who sheltered in a crowded room among unmasked colleagues during the Jan. 6 storming of the U.S. Capitol, writes Ben Guarino at The Washington Post (1/13/21). All 3 representatives had received just one of their two-dose shots against the virus — one member received it on Dec. 29 while the other two received it on Jan. 4, Guarino reports. The two vaccines being administered in the U.S. require two doses to confer their full protection. "Early protection against COVID-19 may occur from about 12 days after dose one," a Johns Hopkins Bloomberg School of Public Health physician and epidemiologist is quoted as saying. People "should not really consider themselves protected until after a week or two following dose two," he adds.
Most people who recover from COVID-19 still have at least one symptom six months later, according to a study published (1/8/20) in The Lancet and covered the same day by Elizabeth Cooney at STAT. The study is based on interviews with about 1,700 COVID-19 patients discharged from a hospital in Wuhan between January and May 2020. Some subjects also underwent tests of their lungs, blood, and overall health. Nearly two-thirds of the patients said they still had fatigue and muscle weakness, Cooney reports.
A few small studies are finding that most if not all pregnant women infected with SARS-CoV-2 in their third trimester pass neither the virus nor antibodies to it to their newborn infants. Ariel H. Kim and Lauren L. Zhang covered two of the studies (one published 12/22/20 in JAMA Network Open and one in Cell the same day) for The Harvard Crimson (1/8/21).
I haven't found any coverage yet but I suspect that some people on immune-suppressing drugs, which are often prescribed for people with transplanted organs or to treat an autoimmune disease, will be encouraged by results described in this 1/7/21 press release from the Johns Hopkins Bloomberg School of Public Health. The release describes research published 1/5/21 in Clinical Infectious Diseases suggesting that when hospitalized for COVID-19, people on these drugs fare no worse on average than do people not taking them. The researchers now are studying whether outcomes vary for people on specific types of these drugs, the release states.
In the context of the novel coronavirus, more infectious disease experts are refocusing on the strong connection between "the health of nature, wildlife, and humans," writes Jim Robbins for Kaiser Health News (1/4/21). Experts call this a One Health approach or concept, and they want governments to factor it into policies, Robbins reports. As humans move into more of Earth's natural environments, more spillovers of animal diseases into humans are expected. "The spillover of animal, or zoonotic, viruses into humans causes some 75% of emerging infectious diseases," Robbins writes.
You might enjoy, "Here's how time works in 2021," by Eli Grober in McSweeney's.